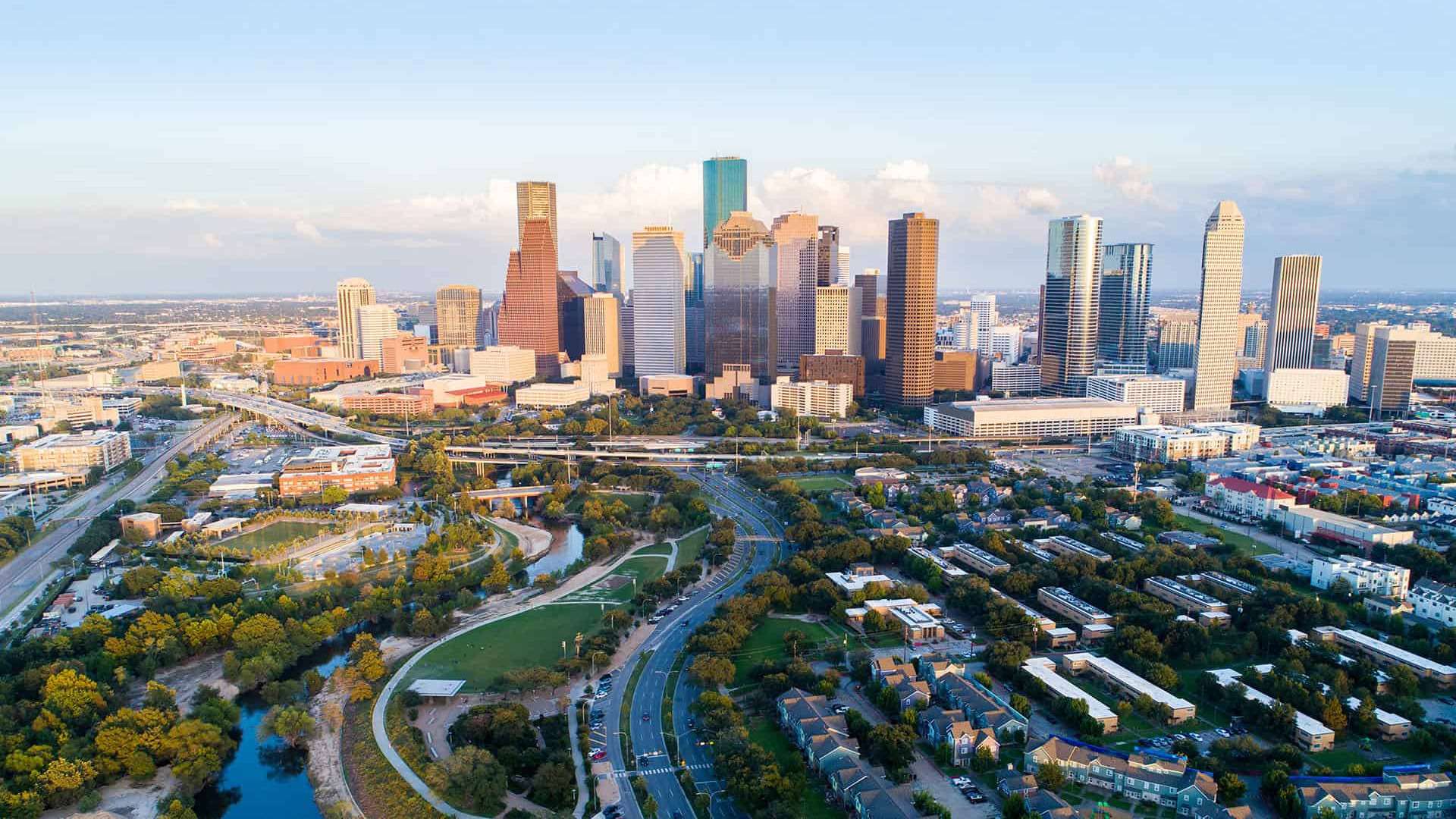 Houston CCS Alliance
CCS Basics
CCS
101
Carbon capture and storage (CCS) is a safe, proven technology that can reduce industrial carbon dioxide (CO₂) and other greenhouse gas (GHG) emissions. CCS enables difficult-to-decarbonize sectors of the economy to continue to grow and create jobs while also substantially reducing environmental impacts.
CCS works by capturing CO2 emissions that would otherwise be released into the atmosphere. Then, the captured CO2 is transported to a storage site, where it is injected deep underground or under the seafloor for storage.
By safely capturing and storing CO2, we can significantly reduce emissions, helping to put us on a pathway to achieving a net-zero future.
Metric Tons of CO2 Captured per Year
The world's most essential industries, including power generation, heavy manufacturing, and petrochemical production are difficult to decarbonize. Carbon capture and storage (CCS) offers the ability to capture and permanently store carbon dioxide (CO2) and other GHG emissions that would otherwise be released into the atmosphere from critical industrial processes.
The Houston CCS Alliance can play a crucial role in significantly reducing CO2 emissions from these difficult-to-decarbonize industries. The companies could capture approximately 100 million metric tons of CO2 per year by 2040 and ultimately help the city of Houston reach its carbon-neutrality goals. Modeling estimates from the International Energy Agency show that to meet our global climate goals, we will need to capture 28 billion metric tons of CO2 by 2060 from these types of industrial processes.
In addition to significantly reducing industrial CO2 emissions, deploying carbon capture and storage (CCS) technologies could:
Create and support good-paying jobs
Stimulate investments in locally-owned businesses
Continue giving back to the community through volunteering and philanthropy
Provide valuable tax revenue that local communities need to fund education, essential public services, and other community initiatives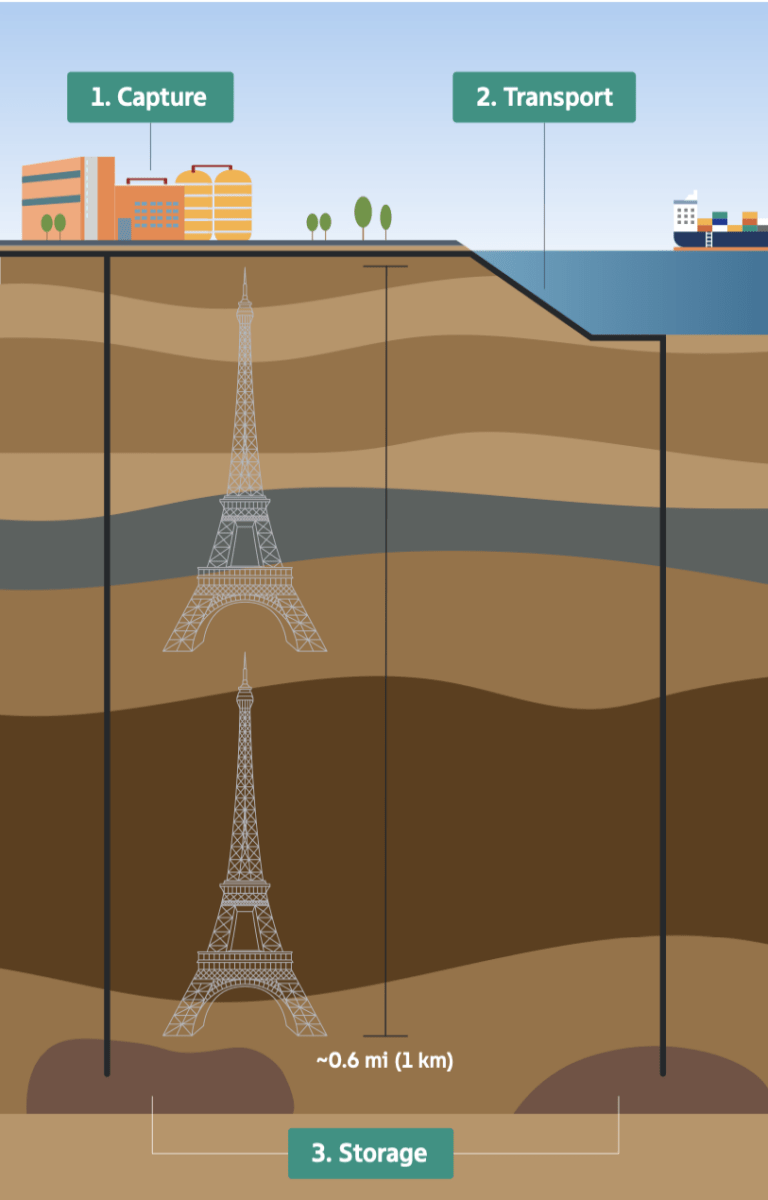 CCS work performed over the past 25 years has helped develop a proven process for storing CO2 in geological formations. Additionally, since 1997, the U.S. Department of Energy has invested more than $7 billion into the research and development of carbon capture and storage (CCS) technologies.
The process of storing CO2 deep underground has been studied and reviewed by several organizations for decades, including the United Nations' Intergovernmental Panel on Climate Change and Carnegie Mellon University, among others. Studies conclude that storing CO2 in geological formations can be a safe and viable practice that does not pose any major geological threats, including that of seismic activity.
Before deciding where to store the CO2, experts carefully examine the subsurface to ensure it can safely hold the injected CO2 and has a natural, impervious geological seal to prevent the CO2 from escaping. The areas used for underground CO2 storage are typically a half-mile or more underground.
Analysis of U.S. Department of Energy data shows the Texas Gulf Coast alone can store 500 billion metric tons of CO2, which is equivalent to more than 130 years of total U.S. industrial emissions. That is why Houston and the Southeast Texas region is an ideal location for CCS developments.
The broad deployment of CCS will require the captured CO2 to be moved to safe storage locations, mainly via pipelines.
To ensure the safe and reliable operations of CO2 pipelines, the State of Texas and the U.S. Department of Transportation's Pipeline and Hazardous Materials Safety Administration have established stringent safety standards for these types of pipelines. Thousands of miles of CO2 pipelines are already in operation today.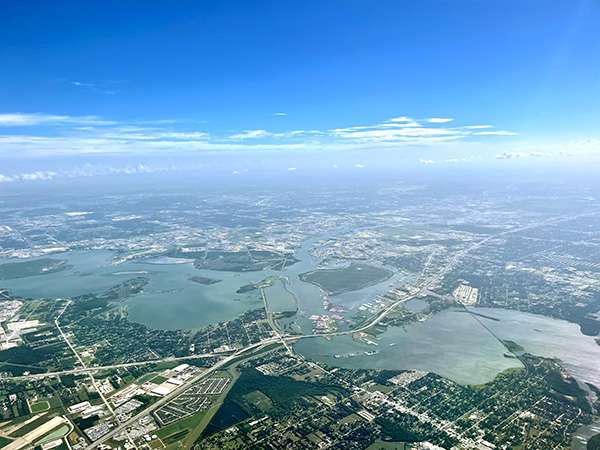 Carbon Capture and Storage (CCS)
Just the
Facts
Is Carbon Capture and Storage really needed?
Carbon capture and storage technology is a safe, proven technology, and a critical component of an all-of-the-above approach to reduce emissions and meet important climate goals. Experts like the International Energy Agency say achieving emissions-reduction goals is virtually impossible without CCS. The U.N. Intergovernmental Panel on Climate Change, the White House, and other global and U.S. organizations all agree that CCS is crucial to helping society reach its emissions-reduction goals.
Doesn't CCS technology just extend our reliance on oil and natural gas?
Many industrial processes that manufacture products essential for modern life and power generation are difficult to decarbonize. CCS is one of the few proven technologies that could enable these high-emission sectors to significantly reduce their emissions while continuing to provide critical products the world needs.
Is CCS safe?
CCS is a proven and effective technology that has been used for more than 30 years around the world. The potential risks associated with geological storage of carbon dioxide (CO2) – such as seismicity and storage security – have proven to be minimal and manageable. In fact, underground storage of CO2 has been a naturally occurring process for hundreds of millions of years. Studies have found that geological CO2 storage can be a safe option and, when managed properly, is unlikely to induce seismicity.
Will CCS infrastructure buildout create disruption for local communities?
We will work in and with communities throughout the Houston industrial region to share information about plans for deploying CCS in the area. Our companies have operated in many of these communities for decades, so we understand how to develop infrastructure while being a good neighbor. We will invite conversation and involvement from the community throughout the process to ensure we are supporting the communities where we operate while building infrastructure for a lower-emission future.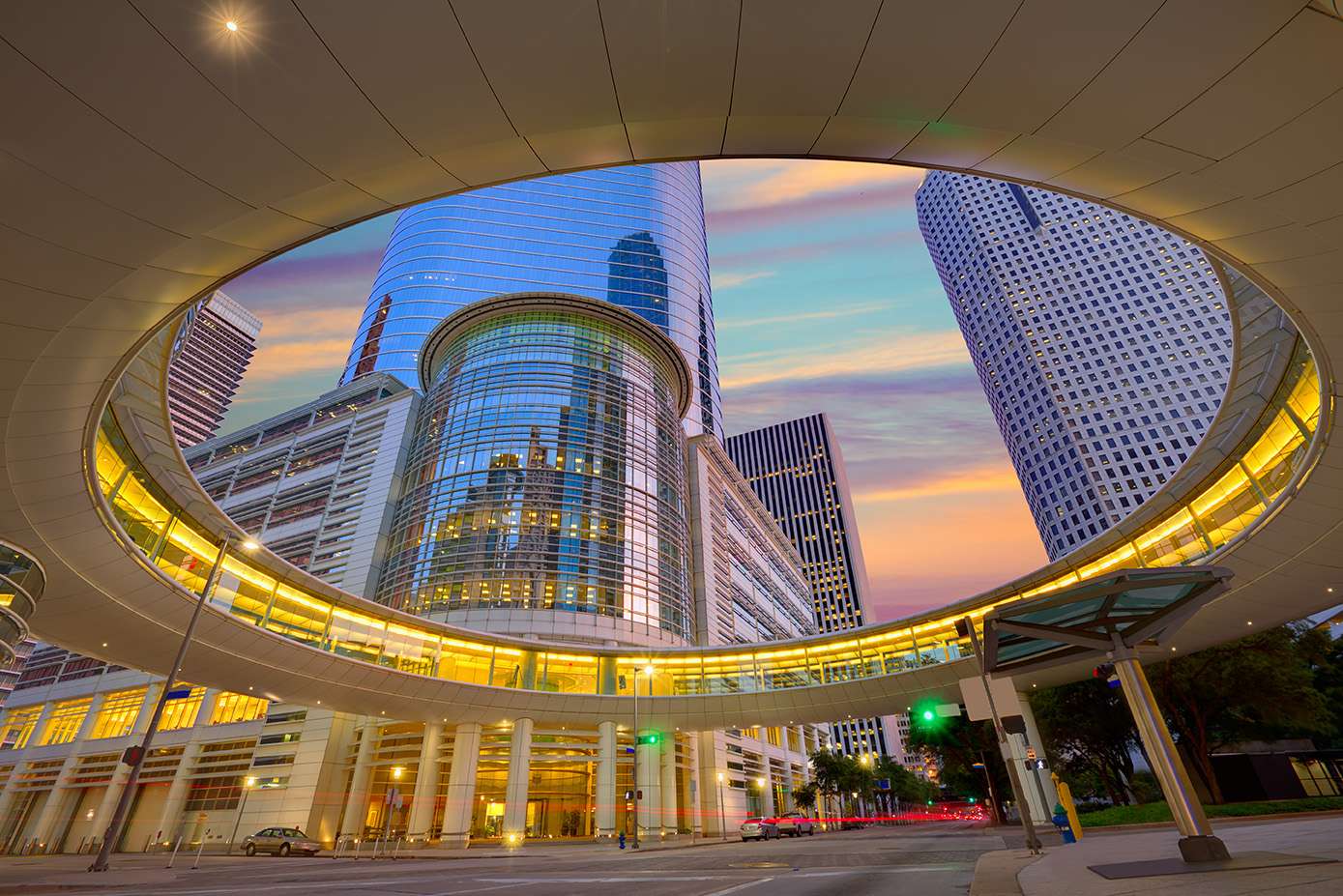 Making the Houston CCS Alliance Successful
The Houston CCS Alliance is committed to reducing industrial carbon dioxide (CO2) emissions. We also pledge to work hand-in-hand with community leaders, policymakers, local residents, small businesses, and other stakeholders to ensure the responsible development of carbon capture and storage (CCS) in the Houston area. We believe we can have a positive, lasting impact by reducing CO2 emissions and creating economic opportunities right here in the Houston area, while advancing a lower-emission energy future for generations to come.