Posted On: August 1, 2023
A Leading Voice in Carbon Capture and Storage: Expert Insights from University of Houston's Dr. Ramanan Krishnamoorti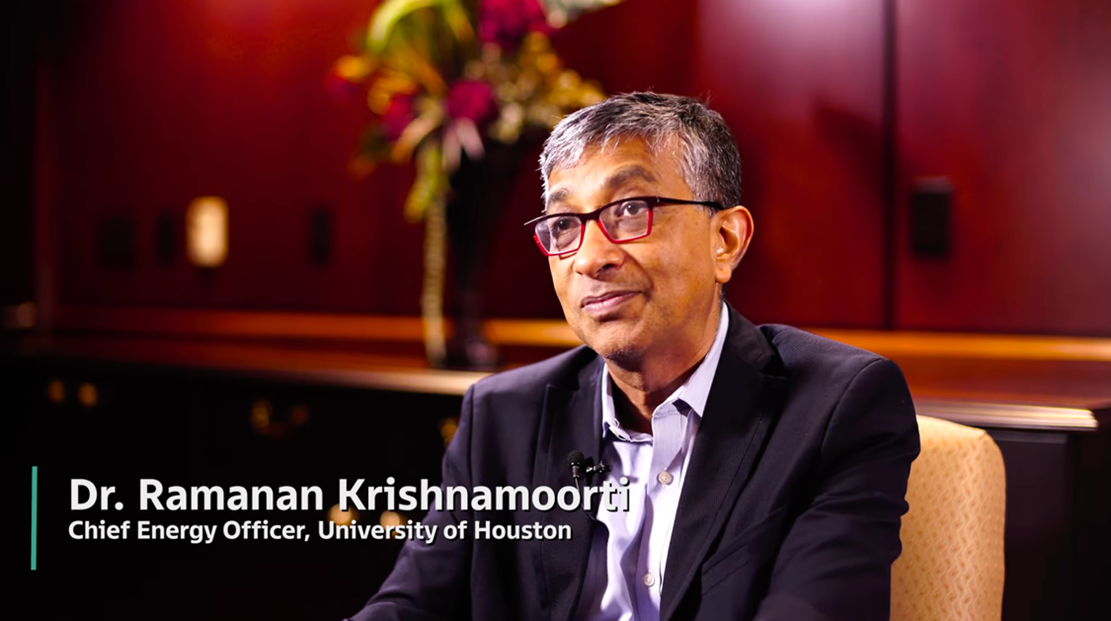 Houston and the world are increasingly focused on reducing industrial emissions associated with energy, petrochemical, and power generation facilities. Carbon capture and storage (CCS) is a technology that captures CO2 emissions and stores them safely underground.
Despite being around for more than 50 years, CCS is still an unfamiliar technology to many. Dr. Ramanan Krishnamoorti, Chief Energy Officer at the University of Houston, is working to educate the public on the benefits of CCS. The Houston CCS Alliance interviewed Dr. Krishnamoorti about this technology.
How do we know CCS works?
CCS involves two key components: capturing carbon emissions and then safely transporting it to be stored deep underground.
Now, how do w know this will work? Dr. Krishnamoorti puts it like this: "This is a technology that was developed over 50 years ago. We know how to store carbon effectively; we have developed the tools needed to capture carbon dioxide for the last 40 years and have demonstrated we can capture it at scale 15 years ago."
Well, how & where can we do it?
According to Dr. Krishnamoorti, Houston is a perfect location for carbon capture and storage for several reasons, starting with our energy infrastructure.
"Our chemicals and refining industry that's all along the [Houston] ship channel is a perfect location to capture [CO2] from high concentration streams," says Dr. Krishnamoorti. "The second part of that value chain is being able to move CO2 from places where you capture to where you want to store it."
Our region is one of the most optimal places on Earth for storing captured CO2 emissions due to two critical factors. First, we have a well-established pipeline network, including ones specifically designed to transport CO2 securely. Second, the unique geological composition of our area provides an abundance of high-quality underground storage locations, both on land and in the Gulf of Mexico. Notably, experts confirm that the Gulf has enough storage capacity to contain approximately 500 million metric tons of CO2 each year, which is equivalent to safely storing 130 years' worth of the United States' total industrial emissions.
Our team at the Houston CCS Alliance is dedicated to bringing this vision of a lower-emission future to life. To achieve this goal, we are collaborating closely with academic leaders like Dr. Krishnamoorti to educate local communities about the benefits CCS technologies can bring to our environment and economy. As the Energy Capital of the World, it is crucial that we set an example for others by actively promoting emissions-reducing technologies like CCS.