Posted On: February 23, 2023
Celebrating National Engineers Week: A Lifetime of Passion, Commitment, and Dedication to Creating a Lower-Emission Future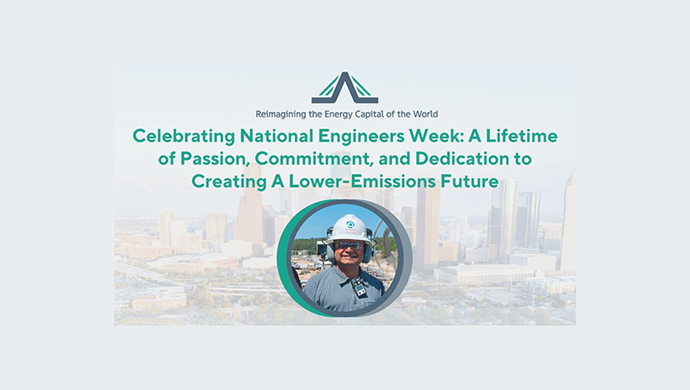 During National Engineers Week, the Houston CCS Alliance is proud to spotlight Ankit Patel of Air Liquide, one of the many faces from the Houston CCS Alliance that is working to advance carbon capture and storage projects to help secure a lower-emission future.
For most people, it takes years after college to discover their passion or dream job. But for Ankit Patel, mechanical engineering was his calling as early as grade school.
"I was always fascinated by cars during my early school days, and that curiosity slowly turned into my fun home experiments of breaking and fixing things," Patel said. With his parents' support, Ankit began his journey to pursue mechanical engineering – and would later become the Director of Air Liquide's Energy Transition Projects.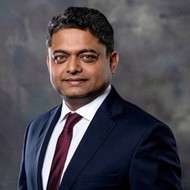 After graduating college, Ankit started his career at Air Liquide as a mechanical engineer focused on learning the trade. Fast forward to the present day, his love for engineering and Air Liquide's commitment to his professional development has helped him grow immensely over the last 15 years.
"Throughout my time with Air Liquide, I've been able to be a part of a variety of engineering and construction projects that have included some of the most talented engineers in the world," Patel stated.
Even with all the travel, Patel admits that his favorite part of his job is working with Air Liquide experts in the US and internationally to solve the world's most complex problems using his talents.
Patel works with other talented, hardworking engineers to develop projects using Air Liquide's unique carbon capture and liquid hydrogen technologies portfolio, here in Houston and beyond, which are crucial in helping to achieve a lower-emission future.
"Since last year, as a part of Air Liquide's commitment to decarbonize our assets and accelerate carbon capture and storage and hydrogen development, I've been involved in developing carbon capture and liquid hydrogen projects with Air Liquide teams nationwide and across Europe," Patel said.
Patel and the Air Liquide team's work is a part of the Department of Energy's award of front-end engineering design (FEED) study to Air Liquide focusing on pairing carbon capture technologies in complement with other low-carbon solutions.
According to Patel, Air Liquide has a history of developing and constructing liquid hydrogen and carbon capture projects here in the US and Europe, and he is excited to see how his team will contribute to this legacy of reducing global emissions and pushing us closer to our nation's climate goals.
"Air Liquide's cutting-edge carbon capture technology portfolio applies to several industrial locations. As CCS is widely adopted and implemented across the petrochemical and energy industries, we can boost CCS investments and lower the cost of projects like these."
Patel believes "everyone has a responsibility to contribute to a more sustainable future," which starts with caring for the next generation of engineers. "You must be persistent and flexible in the fight to reach our climate goals. For us to make a difference, we must play our part."
Patel finds passions outside of work, beginning with spending time with his wife and two sons. "My wife and I are big fans of traveling and hiking outdoors, so we take every opportunity to enjoy it with our two lovely boys." Next on the Patel family bucket list is hiking at Everest Base Camp in Nepal.