Posted On: September 22, 2023
Class VI Wells: A Key Enabler to Expanding Carbon Capture & Storage in Texas.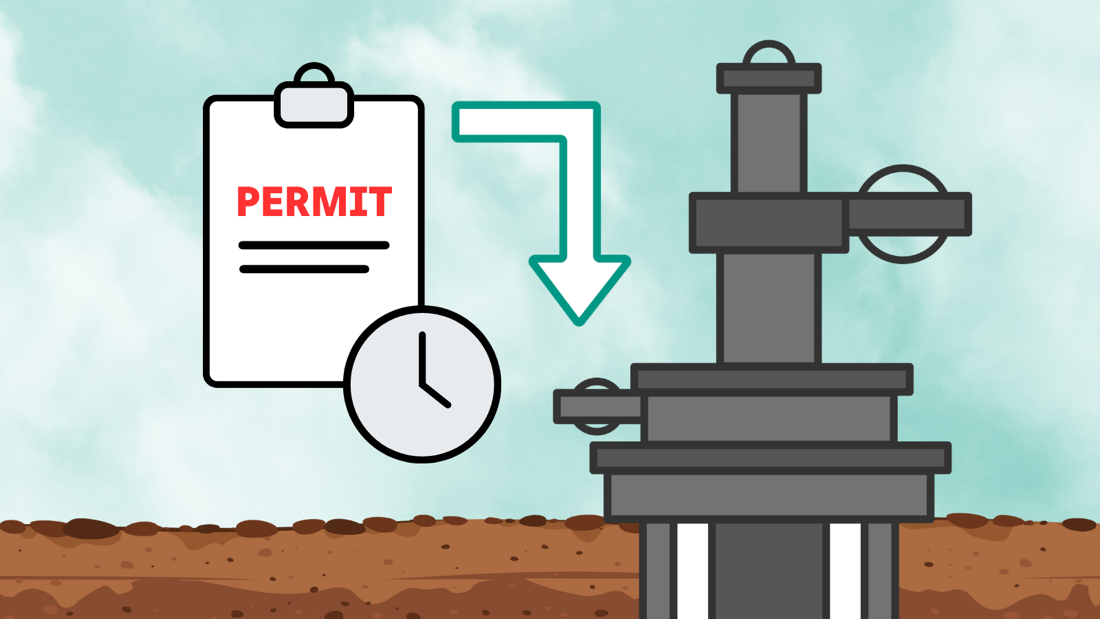 Here in Houston, as well as in other areas across the Lone Star State, carbon capture and storage (CCS) projects continue to gain momentum as a solution to creating a lower-emissions future. A key factor in expanding these statewide is an efficient regulatory process that allows captured carbon emissions to be safely stored underground via Class VI injection wells.
What Are Class VI Wells?
Class VI wells store carbon emissions and are part of a program that was put in place by the Environmental Protection Agency (EPA) called the Underground Injection Control (UIC) program. The program has been specifically designed to ensure underground sources of drinking water will not be impacted by the storage of carbon beneath the earth's surface.
Designing & Monitoring Class VI Wells
Class VI wells are specifically engineered for the geologic storage of carbon. When designing and monitoring these wells, several items are taken into consideration to help ensure the captured carbon is safely stored in underground geological formations including:
The geology at the storage sites is evaluated to ensure it has all the characteristics needed to keep the captured carbon underground for long-term storage.
Specific requirements for construction material that can be used to construct a Class VI wells.
A series of monitoring requirements and procedures that ensure any carbon being stored underground is being stored properly and not impacting underground drinking water.
How Does the Regulatory Process Work?
Currently, the EPA is the regulatory body with the primary enforcement authority, or "primacy" to issue permits for Class VI wells in 48 states, excluding North Dakota and Wyoming.
To drill and operate a Class VI well, you must submit and receive a permit approval from the EPA. These permit approvals serve two main purposes:
Ensuring the site of the well is suitable for safely injecting carbon into underground geological formations and establishing a foundation for protective conditions.
Assigning operating parameters, conditions, additional tests or monitoring needs that will need to be put in place before the well is placed in service.
Over the last several years the permitting application process for these wells has been notoriously lengthy, in some cases taking up to five years to fulfill a single permit. This is a real challenge for infrastructure developers, who rely on an efficient approvals process in order to spur investment and open new carbon capture facilities sooner.
How can we make this more efficient for Texas?
Fortunately, there is another way to apply for and receive permitting approval more efficiently, while still maintaining a rigorous review process: state primacy. State primacy places the permitting process in the state's charge, condensing the timeline between application and approval to a matter of months, while still ensuring the same standards set by the EPA are met. Two states, North Dakota and Wyoming, have already been granted primacy and the EPA is currently considering making Louisiana the third state with this distinction.
By increasing the regulatory process' efficiency, Class VI primacy allows states who have been awarded to responsibly and efficiently permit carbon capture and storage, unlocking this technology's full potential. Shorter timelines, direct state involvement in regulatory proceedings, and a unique interest in expanding carbon capture and storage also makes these states more appealing to investors who are looking to avoid a lengthy regulatory process that leaves their investment in limbo.
Here in Texas, our state leaders are in the process of applying for primacy. In December 2022, the state formally submitted an application to the EPA requesting to grant the Texas Railroad Commission (TRRC), which oversees a large portion of the state's energy industry, the ability to have sole authority over the review and approval of Class VI well permits. With its deep technical expertise, the TRRC is the best organization to oversee Class VI regulatory proceedings, helping provide a more efficient review process for Class VI well applications while still ensuring that the same stringent safety standards set by the EPA are upheld.
Without a more efficient permit application process, Texas could miss out on important CCS investment opportunities that would make it a leader in the energy transition and a global model for an emerging, lower-emission future. It is essential that we continue to campaign for Class VI well primacy in Texas to ensure a more environmentally and economically viable energy future for our great state.
Want to be notified when you can take action to support primacy in Texas, or on other important CCS issues? Click here to join our growing list of supporters.