Posted On: October 27, 2023
STEM Zone Saturday: Educating Kids on the Power of CCS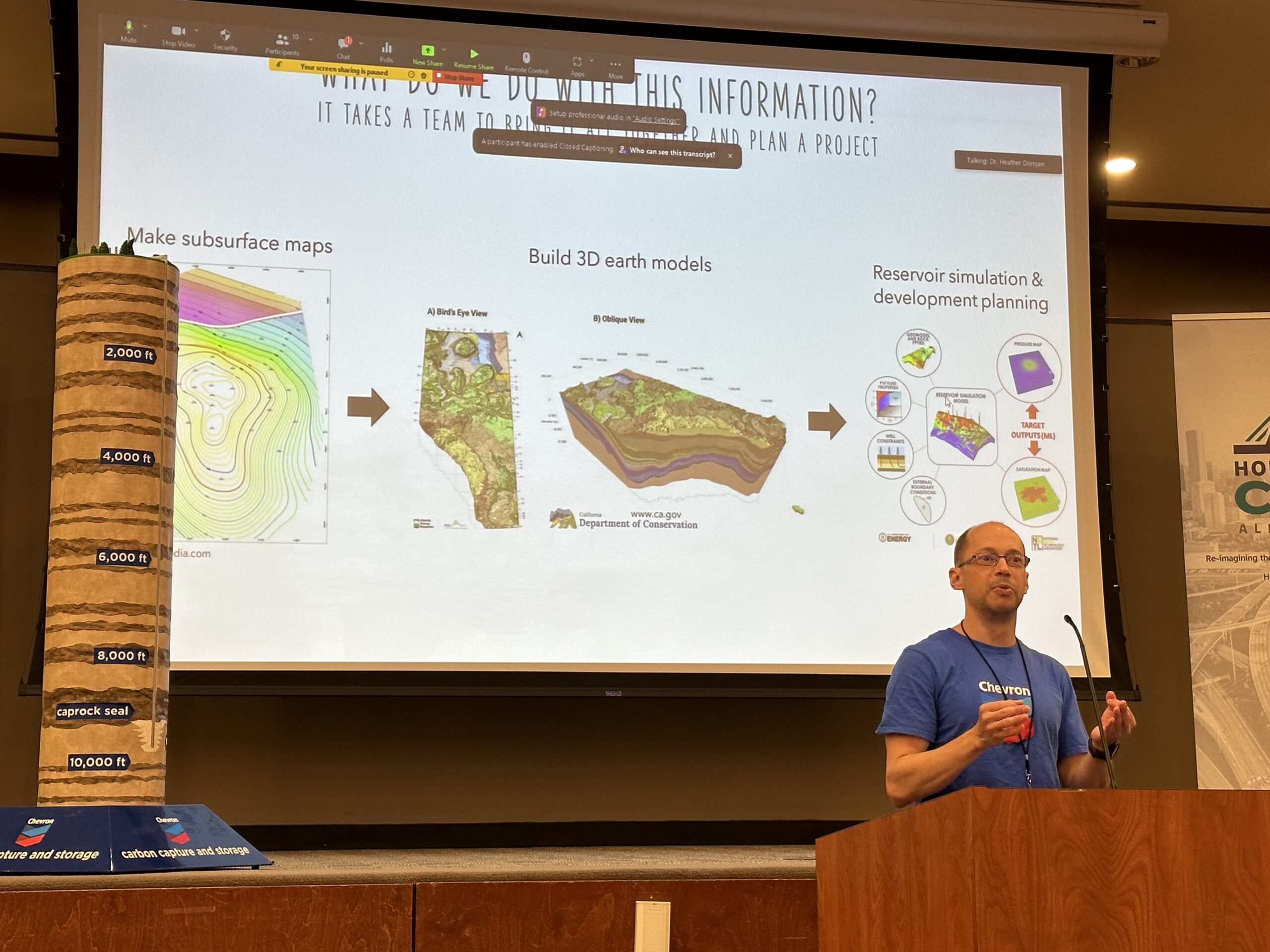 This past month, the Houston CCS Alliance and our member company, Chevron, had the opportunity to partner with Space Center Houston to put together a fun day of interactive learning for the University of Houston's annual STEM Zone Saturday program.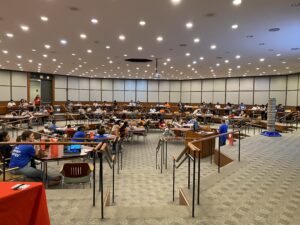 Over 80 children between the ages of seven and 17 attended the event, alongside their parents, to explore the science behind carbon capture and storage and learn more about its benefits. After a brief introduction by the Houston CCS Alliance, Gabriela Skog of Baseload Capital discussed and signed copies of her book, Our Hidden Powers, a book designed to teach kids about renewable energy and to encourage them to explore how these sources can create a greener world.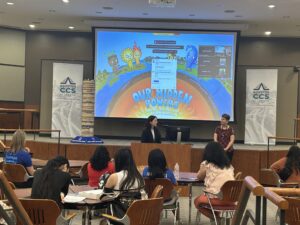 Following Gabriela's presentation, Chevron Earth Scientist Ed Washburn took the stage, discussing what he does in his line of work, what his day-to-day job entails, and the role clean energy—specifically, carbon capture and storage—plays in his work. Ed also shared words of wisdom with the children, demonstrated Chevron's massive CCS model, which sat center-stage, and answered dozens of insightful questions from eager students.
Finally, the day ended with Space Center Houston, who discussed the science behind the eclipse, which, coincidentally, was happening at the exact time of the presentation. After the presentations, Chevron volunteers joined the elementary and high school students in participating in hands-on activities designed to demonstrate how carbon capture and storage works through simple science experiments.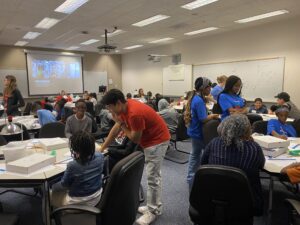 The Houston CCS Alliance had a wonderful time showing the next generation of energy leaders the power of CCS and how it can not only make Houston a leader in the energy transition, but how it can create a more sustainable energy future for the whole world. We look forward to returning to STEM Zone Saturday next year!