Posted On: October 20, 2023
Q3 Newsletter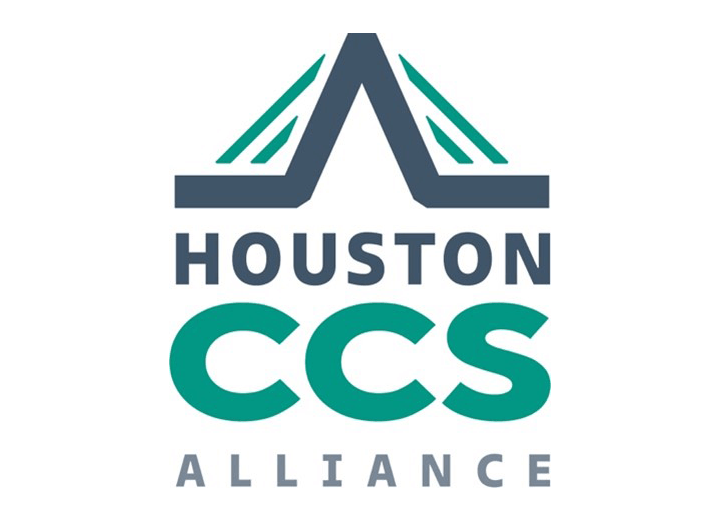 Welcome to Alliance Connect, a newsletter keeping you up to date on the latest happenings from the Houston CCS Alliance. If you need a quick refresher on how impactful carbon capture and storage can be to the Houston region, you can catch up quickly here. We hope you enjoy this edition and share it with your friends and family.
In this edition of our newsletter, you will learn about how our Alliance celebrated International Women's Day, partnered with a local organization to educate the community on the benefits of CCS, as well as other important developments from our member companies.
Click here to read the Q3 Newsletter in Spanish
First-of-its-Kind Study Finds Carbon Capture and Storage Improves Air Quality and Health

The Great Plains Institute and energy startup Carbon Solutions LLC recently released a report outlining significant improvements to air quality resulting from implementation of carbon capture and storage.
As a result, the study is the first to quantify the significant improvements to health outcomes and resulting economic impacts. For communities with large industrial centers like Houston, these findings sharpen the case for why carbon capture and storage can be a transformative technology, not just for our economy, but also our environment.
Houston can be a leader in the energy transition and in improving health outcomes for everyone in our region. To learn more, check out our recent blog highlighting the air quality benefits from carbon capture and storage in our region.
Launching Our New Animated Video Series
Did you see the new video series we recently debuted? The first video in our new six-part series dives into what carbon capture and storage is and how it can safely and securely lock away carbon emissions deep underground. It's an introduction to carbon capture and storage that you'll want to share with your family, friends and coworkers.
Greater Houston Women's Chamber Recognizes Leadership of Women in Advancing Carbon Capture and Storage
Women leaders across the energy industry are at the forefront of the effort to advance the deployment of carbon capture and storage. We recently had the opportunity to highlight the outstanding efforts of women within our member companies as a lead sponsor of the Greater Houston Women's Chamber's annual "Women in the fast lane of STEAM" Luncheon and Style Show in Houston, which had over 500 women leaders from across our region. The luncheon provided a forum to inform attendees about carbon capture and storage as a safe, proven technology that can continue Houston's leadership in the energy transition.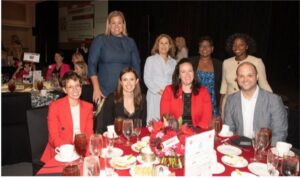 The Houston CCS Alliance was also featured on the Chamber's "Global Businesswoman's Podcast." Chevron's Lianne Armpriester and Linde's Carrie Lalou shared stories about their respective career journeys, experiences as women in a STEM field, the importance of low-carbon energies like carbon capture and storage to greater Houston, and their advice for young women in the energy industry. This episode is a must-listen.
You can find the Podcast episode on YouTube, Apple or wherever you get your favorite podcasts.
Gulf Coast Industry Forum
The Houston Ship Channel is one of the largest economic engines, not just in Harris County, but in the state of Texas. The Economic Alliance Houston Port Region's annual Gulf Coast Industry Forum in Pasadena brings together leading voices from across the Ship Channel corridor to network and share knowledge about the Port region.
As a leading sponsor of this year's Industry Forum, the Houston CCS Alliance was able to talk one-on-one with Forum attendees and underscore the significant impact that carbon capture and storage could have on reducing emissions from the Ship Channel region while creating new markets for low-carbon products. The Port provides over $439 billion in statewide economic value, 20% of our gross domestic product, and 1.54 million jobs. Carbon capture and storage can further enhance that value.
The Forum featured panelists from Alliance member companies, including Chevron, ExxonMobil, Ineos, LyndondellBassell and Shell who helped educate attendees and spark conversation about a variety of topics, including improving sustainability in the energy industry.
Houston CCS Alliance ¡En Español!
More than one-in-three residents speak Spanish at home in our region. Carbon capture and storage benefits everyone, regardless of their first language, and our goal is to reach every community about being stakeholders in advancing this essential technology. To expand our outreach to this vital community, the Houston CCS Alliance recently expanded its Spanish content offerings. You can now find our Newsroom publications, including blogs and news releases, in Spanish.
Check out our first posts here.
We also have fact sheets, videos and other materials available in both English and Spanish. Visit our website to check out those resources.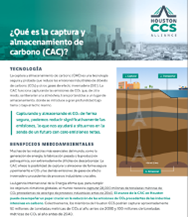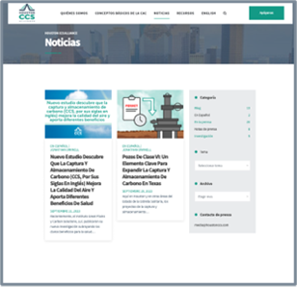 In the News
Have you heard the news? Carbon capture and storage activity among our Houston CCS Alliance member companies is quickly gaining momentum. Find some of the latest news headlines below.
ExxonMobil acquires Denbury, expanding investment in carbon storage  
Exxon Mobil Corp. said Thursday that the acquisition gives it the largest owned and operated carbon dioxide pipeline network in the U.S. at 1,300 miles, including nearly 925 miles of CO2 pipelines in Louisiana, Texas, and Mississippi – located within one of the largest U.S. markets for CO2 emissions, as well as 10 strategically located onshore sequestration sites. "Acquiring Denbury reflects our determination to profitably grow our low carbon solutions business by serving a range of hard-to-decarbonize industries with a comprehensive carbon capture and sequestration offering," Exxon CEO Darren Woods said in a prepared statement. –AP News
Equinor joins partnership with Chevron on Bayou Bend Project
"Commercial CCS solutions are critical for hard-to-abate industries to meet their climate ambitions while maintaining their activity," Equinor said in a statement. The Bayou Bend project operated by Chevron covers both onshore and offshore areas where CO2 captured from industrial emitters, such as cement, steel or chemical producers, could be stored underground, it added. –Reuters
Calpine Debuts New Carbon Capture Project in California 
The tall, modulated towers — built in Texas and moved to Pittsburg in May — were already humming Friday. After media got a quick look at the facility, about a hundred guests gathered to hear energy officials talk about the project. Thad Hill, CEO of Calpine, said the coming "energy transition" requires electricity to be reliable, affordable and clean. He said this project will help drive that change.  –CBS News
Interested in reading more news from the Houston CCS Alliance? Click here to visit our Newsroom.
The Houston CCS Alliance is a coordinated effort among some of the world's most innovative energy, petrochemical, and power generation companies to advance the development of carbon capture and storage in the greater Houston industrial area. Members include: AirLiquide, BASF, Calpine, Channelview Cogeneration, Chevron, DOW, ExxonMobil, INEOS, Linde, LyondellBasell, Marathon, Phillips 66, and Shell. Interested in staying up-to-date with the Houston CCS Alliance? Share this email with your contacts and sign up here.